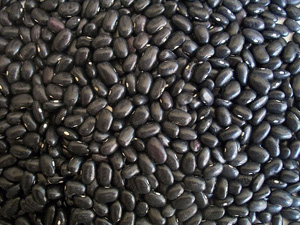 These calzones are hearty and satisfying. Even non-vegans will ask for seconds, so you may want to double the recipe!
Ingredients
10 oz. can black beans, rinsed and drained
1 c. baby bella mushrooms
1/2 medium onion, minced
1/2 green pepper, chopped
1-2 cloves garlic, minced
1/2 c. tomato sauce
1 bay leaf
1 tsp italian herb blend
salt and pepper to taste
1/2 c. water
Pizza Crust (see notes)
1 cup shredded "cheeze" (optional)
Instructions
Saute the onion, green pepper and garlic in a few tablespoons of water until soft. Add mushrooms and cook another 3 or 4 minutes.
Stir in remaining ingredients except salt and pepper and bring to a boil. Turn heat to low and simmer, covered, for 20 minutes. Mixture should be thick, not watery.
Meanwhile, prepare pizza crust according to recipe directions. Divide in half and roll into two circles (about 10″).
Spread 1/4 c. pizza sauce on half of each circle, leaving a one-inch border
Put about 3/4 to 1/2 cup of filling on top of the sauce
Add cheeze if desired
Fold clean side of pizza crust over the filling and seal the edges.
Bake at 375F for about 30 minutes, or until golden brown
Notes:
You can use your own crust recipe if you like, or use a frozen pizza dough. I've even had the filling in pita pockets and it was delicious!
My recipe plugin has bitten the dust, and I'm not sure why. So I'm adding this recipe manually and if you want to print it, you'll have to select the text, right click and choose print selection. Also, you may notice the lack of original photos in my first posts here on Dirt Cheap Vegan. Camera issues! It hasn't been a good week. Hopefully I will have this fixed soon and show you badly-taken photos of my creations. Stay tuned!